Energy-boosting meals and refreshments that foster collaboration when ideas are to be developed, experiences shared, and decisions made. No two meetings or events are the same, which is why we have developed a flexible catering concept at Compass Group that inspires networking and idea generation. Our chefs prepare healthy and appetising selections based on the nature of your meeting or event and designed to sustain you and your guests throughout the day.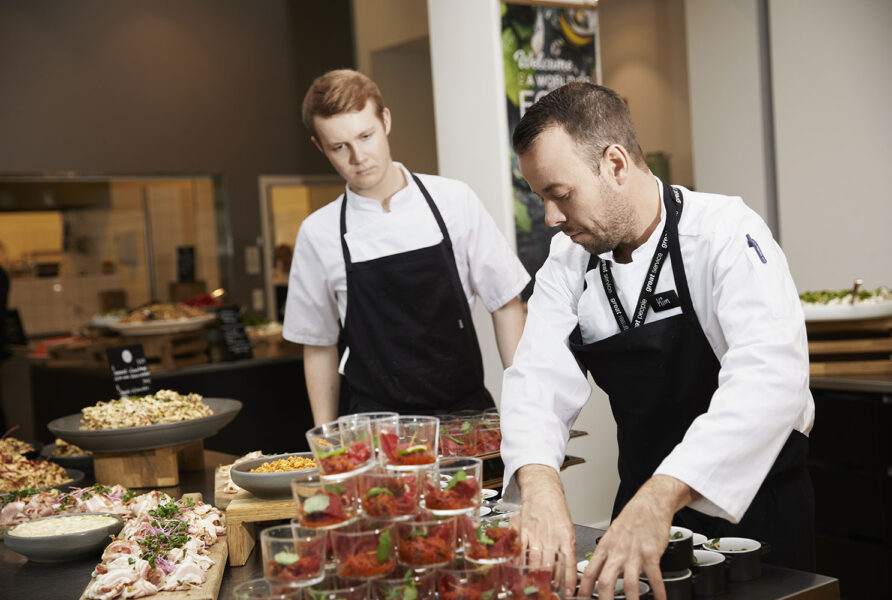 Impress your guests
Our catering for meetings and events provides quality and service at the highest level. Our chefs are ready to offer ideas and inspiration that caters for your specific event – ensuring that your meeting keeps up the momentum while you and your guests enjoy a delicious meal.
Choose sustainable catering
Sustainable ambitions require commitment. That also applies to catering for meetings and events. Our catering solutions provide you with energy-boosting portions and healthy, appetising meals primarily based on local seasonal ingredients and our sustainable initiatives to minimise food waste.
Spoil Guests at Your Event
Our flexible food concept enables us to create an environment where delicious, healthy food boosts wellbeing and strengthens the connection between people. You're always welcome to contact us for more information about our catering for meetings.
Get a Call