Get a tailormade canteen solution
A dynamic work environment means that your employees have different needs when it comes to the catering provided by the staff restaurant. Some employees may need a takeaway for lunch, while others use their lunch break to meet colleagues in the canteen. That's why we offer a flexible food concept that allows for extras, provides convenience for your staff, and pampers your guests.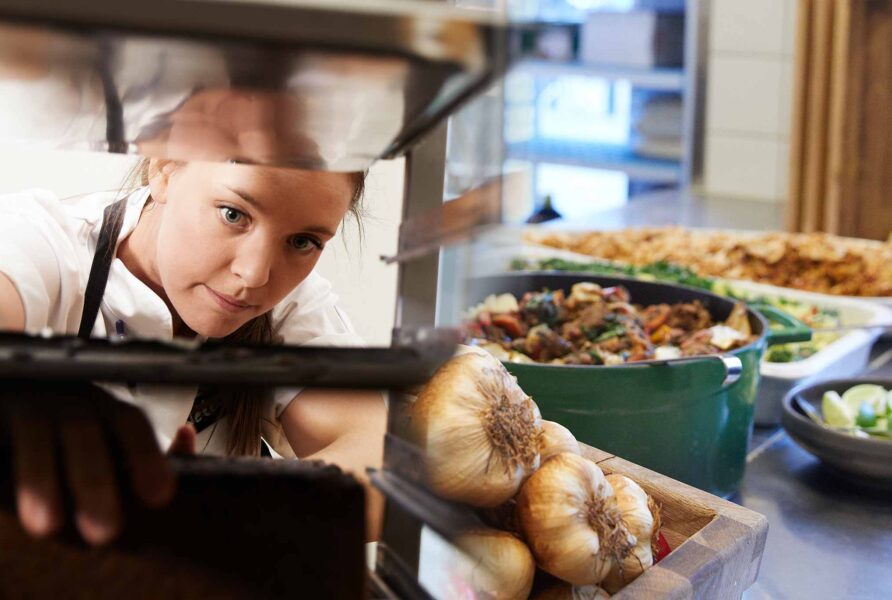 Wellbeing in a dynamic work environment
Our vegetarian days, weekly fish days and various theme days throughout the year ensure that your staff and guests are pampered every day. We make sure to provide homemade specialties – also for grab 'n go – and when serious hunger strikes during the day, you can boost your energy levels with various snacks from our café solution.
Spoil your customers and guests
Impress your guests with energy-boosting catering for meetings that fosters collaboration when ideas are to be developed, experiences shared, and decisions made. Our chefs are ready to offer ideas to suit your meeting or event. You and your guests can enjoy our healthy, appetising options that are primarily based on local seasonal ingredients and our sustainable initiatives to minimise food waste.
Your satisfaction is our success
Taste and quality are the core ingredients of your food experience at our staff restaurants. We can only talk about quality if we know what it means to you. That's why honesty and ongoing dialogue are important for the success of our partnership.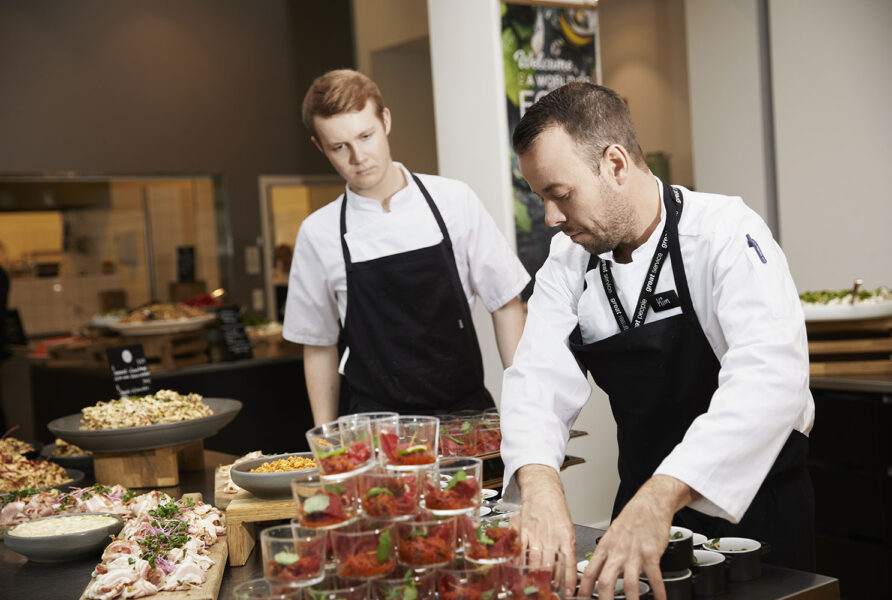 Add Some Pampering at Work
Our flexible food concept empowers us to create environments where delicious, healthy food boosts wellbeing and strengthens the connection between people. You're always welcome to contact us for more information about our staff restaurants.
Get a Call