Get a canteen solution that adapts to the way your employees work
In many companies, employees' workdays change from day to day, which is why they need flexible canteen solutions. At Compass Group, we create the perfect environment to boost your employees' job satisfaction. Whether this fulfilment is best achieved through a combination of focusing on sustainability and health, delectable coffee, the perfect afternoon snack, grab 'n go or vegetarian meals – that's what we'll work out with you.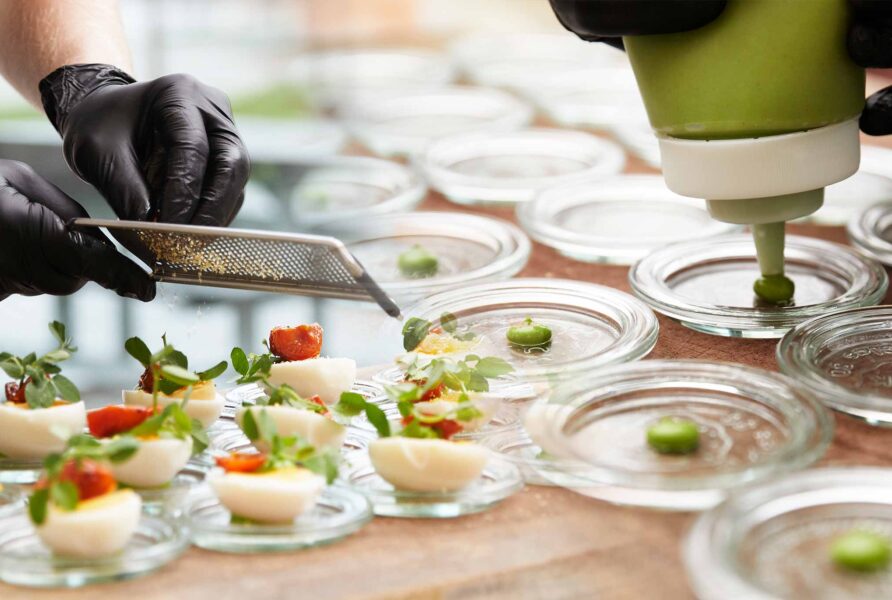 Pampering for staff and customers
We deliver everything from the staff restaurant – healthy, delicious meals, coffee shop catering, grab 'n go and catering for meetings. Our range of optional extras enables us to provide culinary creativity, convenience and hospitality – on a daily basis as well as for customer events and activities.
Green and good
Every day, we make an effort to serve varied and delicious food, and once a month our canteens have the opportunity to promote our healthy and sustainable concept Green Gourmet – a delicious three-course menu created from the crispest ingredients of the season. In addition to tasting fantastic, our chefs have thought carefully about how each element looks, smells, sounds and feels like in order to ensure an extraordinary lunch experience for our guests.
We are committed to pursuing sustainability
At Compass Group, we regard sustainability as a journey all of us are on – on a personal level, as a company, and as global citizens. That's why we are fully committed to promoting sustainability through various initiatives. As an example, our chefs are constantly looking for ways to minimise food waste in pursuit of reducing our negative impact on climate change.
Let Us Cultivate Wellbeing at Work
Our flexible food concept empowers us to create environments where delicious, healthy food boosts wellbeing and strengthens the connection between people. You're always welcome to contact us for more information about our staff restaurants.
Get a Call